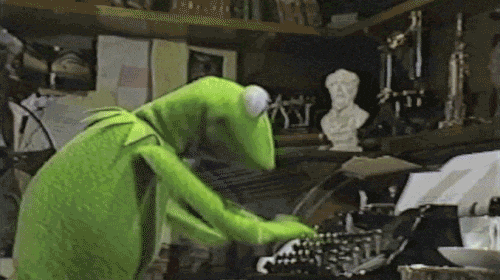 I'm writing words in many places these days and grateful for each opportunity.
Most of it gets posted on Twitter, but not everyone has Twitter. Sometimes I'll throw a link on Facebook, but to be honest I have a strange relationship with Facebook. We spend weeks, months apart yet it's my only line of communication with certain people. Sometimes a post will slip through the cracks, which helps explain my annual omission from the Pulitzer list. Sometimes my mom doesn't know where to find my stories. And that other reader.  
Next week, I'll be in Augusta, covering the Masters for the Augusta Chronicle. The newspaper, as it says on its Wikipedia page, is known for its Masters coverage. You can believe that. (I'd link to the page but I'm not sure if any of the other information is accurate). Having the opportunity to write words on those pages is a highlight of my year. Even though I'm ineligible for the media lottery this year I've decided to make the trip anyway. Guess, I'll have to make my bogeys elsewhere on the Monday after somebody named Justin Rose slips into something green. While down there amid the azaleas, which I'm told are in peak bloom for the first time in four years, I will also be contributing to Forbes' SportsMoney blog and The Caddie Network which are both great sites. I'd say that even if they weren't kind enough to allow me space to scribble. Writing about caddies. Talk about a perfect fit.
Talk about how you feel after losing the game. Talk about what happened on the last play. Talk about your first pet. Talk about how you feel about losing Fluffy under the scorer's table on the last play … Sorry for the aside, it's possible I listened to three too many NCAA tournament press conferences.  
Sometimes, I even rinse off the old Blackberry and get a SCOOOOP!
Maybe there should be more of that. Reporting shall remain. 
There are so, so many talented writers. I read a lot, as much as I can digest, looking for tricks to steal and trying to figure out how a writer made a sentence work or hammered a theme or reported a story, in hopes that I can keep getting better. Otherwise, what's the point? I'll put some of that here. 
Sometimes I have opinions on things. Those will fit here. 
Time waits for no man. Like one of my heroes Gregg Allman sang, with soul: 
So I, ain't a-wastin time no more
'Cause time goes by like hurricanes, and faster things 
Come back, poke around.